Our boat is a Farr25 OD, designed by Farr Yacht Design (#667) and manufactured by OD Yachting Turkey. Tam-Tam2 is hull#4 and was built in 2011 as a display boat for Düsseldorf's famous boat salon.
OD Yachting still claims that she was the best boat ever built. Even though we know that every other Farr25 is as good as ours, we like to hear this from time to time. She was sold in 2014 to a young Turkish sailing team who sailed her as Nafiz2 for 2 seasons. After having stopped campaigning her in mid of 2016, the previous owner sold hull#4 in early 2017 to Raoul, who since then invested significant time and effort to bring her back into world class format.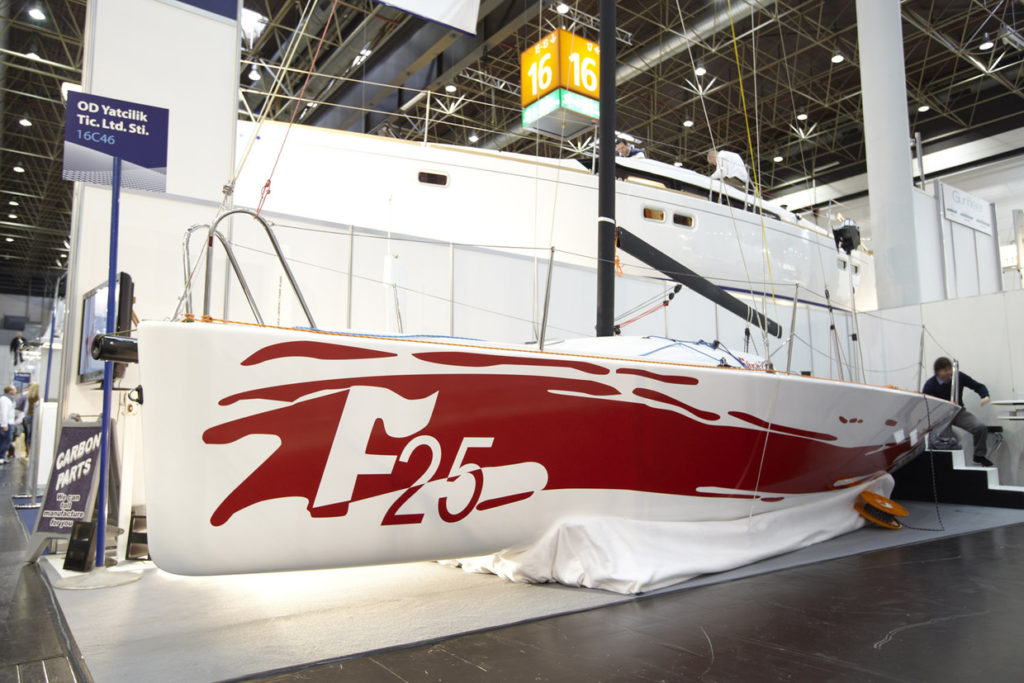 The Farr25 was initially designed in 2008 by Farr Yacht Design in close collaboration with Sükrü Sanus who is a famous Turkish sailor and Olympic sailor (470, Atlanta Games). He wanted to get a modern, easy to sail but fun sportboat that would easily hit speeds above 20 knots downwind.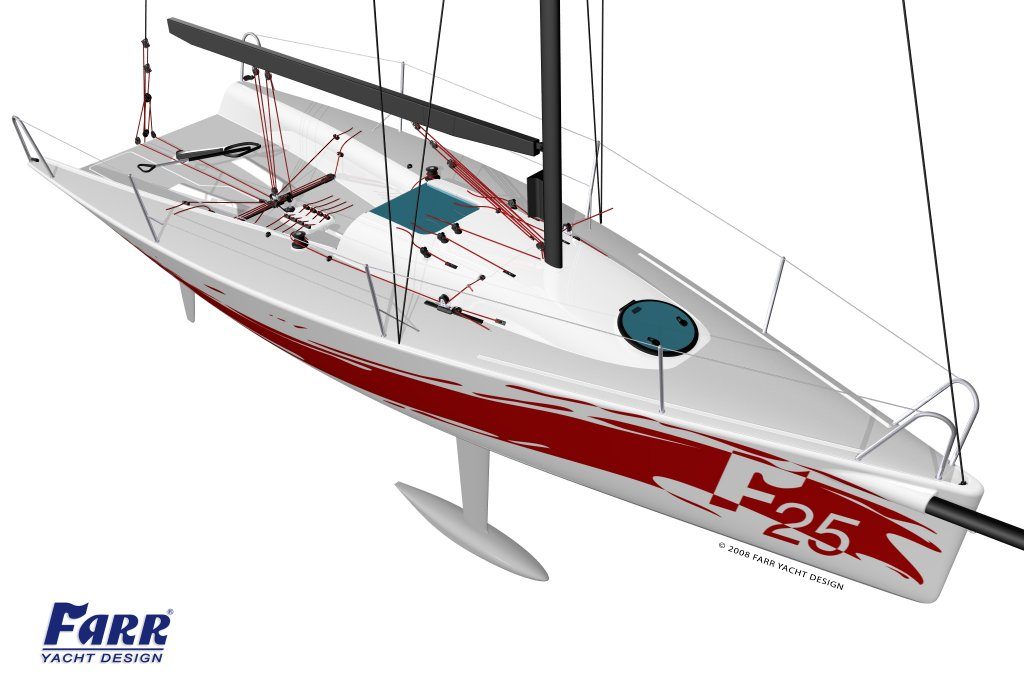 Farr Yacht Designed spent a lot of time designing the perfect sportsboat. The final result then incorporated a lot of the experience FYD made while designing the magnificent Volvo70s. Every time we board our little rocket we feel this unique spirit. And once we turn a downwind mark, we immediately feel the unique genes of this awesome beast… 
Our personal top speed so far was 18.76 knots. Other Farr25s reached speeds over 20 knots. We hope that Neptun will grant us soon with the right conditions to join this elaborated 20+knot club…
Technical Details:
Length: 7.62m/25.00ft.
Waterline: 6.96m/22.84ft.
Beam: 2.47m/8.10ft.
Draft: 1.80m/5.91ft.
Weight: 930kg/2,046lbs.
Keel Bulb: 453kg/997lbs.
IRC 2016: 1.043
ORC CLUB 2017: 623.4